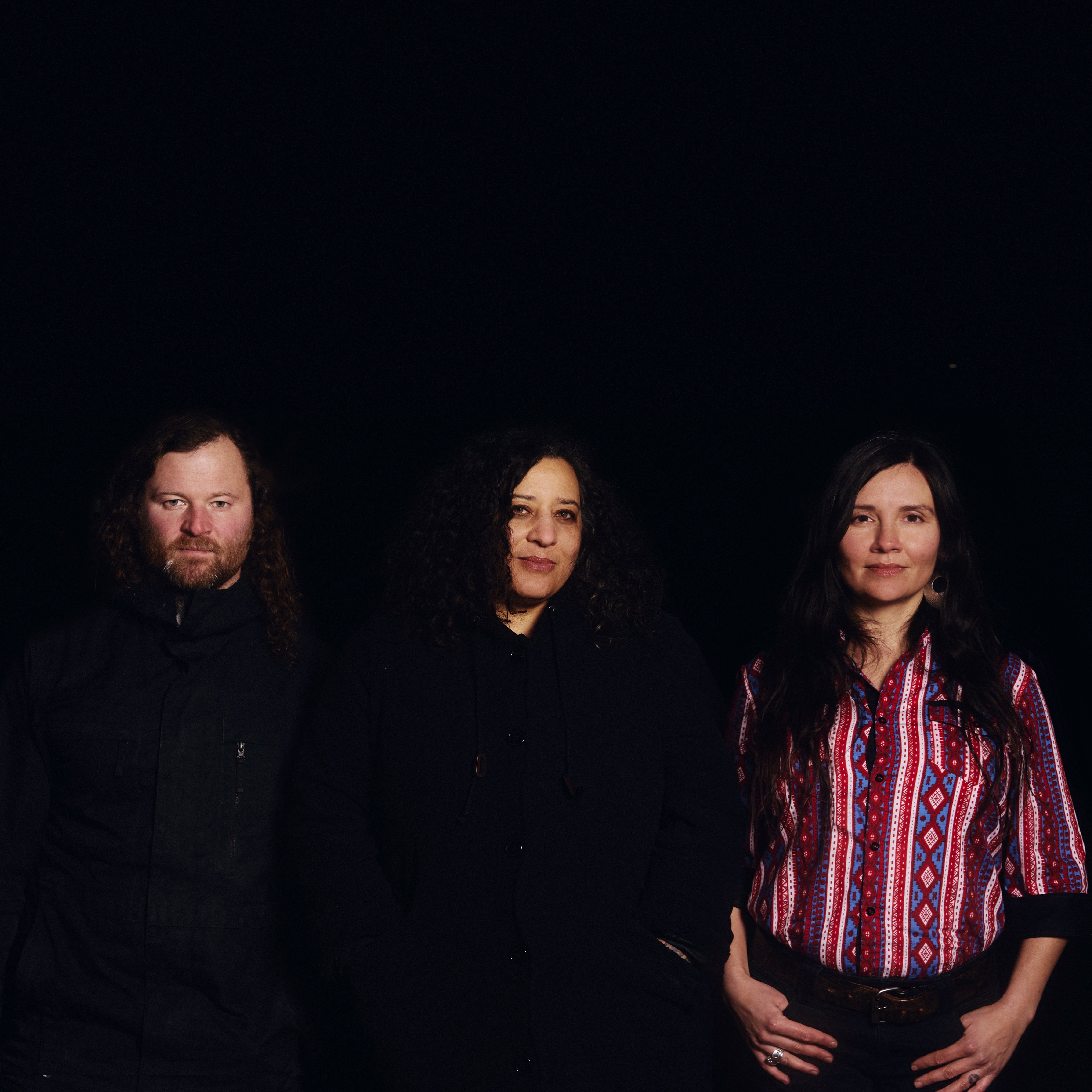 Helms Alee have serially mastered several hardcore crafts, expertly attacking a new style on each record they've put out. Last month, with the release of "See Sights Smell Smells," the Washington three-piece announced their sixth studio LP, Keep This Be the Way, arriving April 29 via Sargent House. Today, they've shared the album's second and final single, "Tripping Up the Stairs." 
Like the previous track, the new song is a hybrid beast, this time mixing elements of post-punk, stoner rock, and sludge into a sonic stew in which each element manages to retain its potency. Keep This is their first self-recorded project, and this autonomy brought new possibilities for the band, allowing them to expand their already slippery identity. 
In Ron Harrell's distinctly gothic visual treatment, bodies rise from murky swamps, waves crash on rocky shores, and mud seeps into every nook and cranny of the screen. "The idea that I wanted to convey when we set out filming the video was an uncomplicated yet visually compelling version of finding... control," Harrell notes. "To me it became as simple as floating at sea and finding sure footing on land. Helms Alee has a pretty hydrous identity as it is, so incorporating that part came naturally. I had an initial cut of the video that was a little cleaner and [more] realistic, visually speaking. The band saw it, and what I heard them say was 'that's great, now fuck it up.' So I fucked it up and this is the result."
Full interview via thefader.com