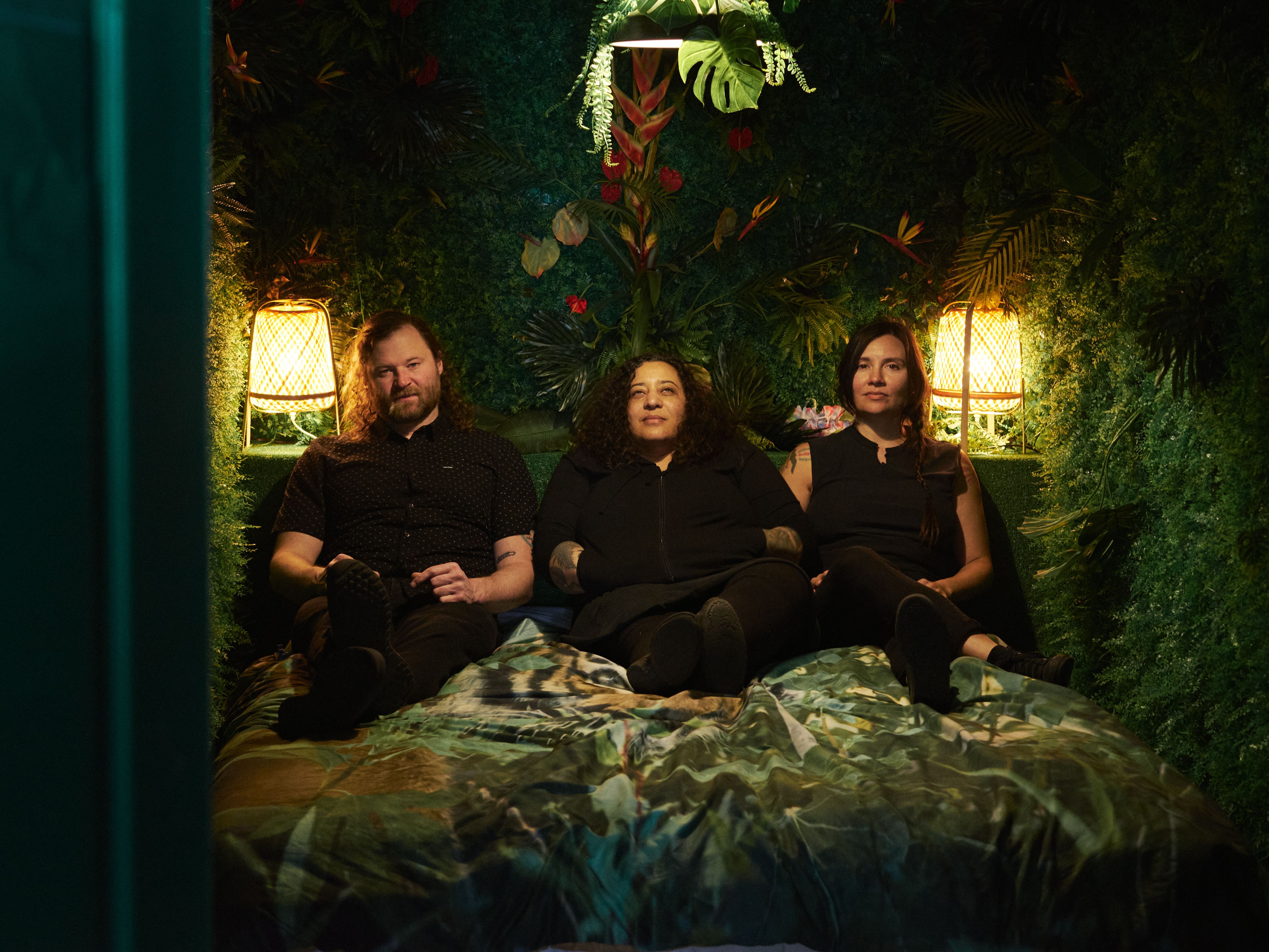 Last month, Astral Noize packed its bags and boarded a comically short flight to the Netherlands to attend Roadburn Festival 2022. As the first in-person edition of the celebrated event since 2019 many were simply thrilled to be attending at all, but never one to play it safe the festival has continued to diversify and expand its own definition of heaviness; consider this year's introduction of a bona fide jazz stage, or the incredible performances of UK Grime MCs Flowdan and Logan playing alongside The Bug. 
We spoke to a number of the artists playing across the four day event, and in the coming days and weeks will be sharing these discussions under the banner Roadburn Recall. 
Below you'll find our first interview, with Ben Verellen of Helms Alee. 
So, on Roadburn and the fact that this is your first rest date since the festival. My first question really is, how is the 'romance' of being on the road in '22? How does it feel to be back at it? 
Ben Verellen: That's been the big question. And, you know, we hadn't done any kind of travelling to do music, obviously, for the last three years. So on paper it sounds dreamy, tagging along with our good buddies in Russian Circles. And in Europe, where touring is so well accommodated compared to the States. We're very much in the comfort of a best case tour scenario for guys like us. So it all sounded like it was going to be dreamy, but then there was the fear of, well, how's it gonna feel? To be really out there and really away from home and just sitting in a van all day, how's that gonna feel? All my memories are the best parts of it, but then getting back down to it and then inserting additional stress and anxiety around COVID stuff, it's kind of a question mark, sort of looming. But, you know, we're three weeks into about a six week tour. And the conversations have all been about how amazing it's been. 
And also, we're a few years older than last time we did this kind of thing. So there's that as well. It's another factor. So we're figuring out how some of that has played into different ways to do things, how hard to hit it, trying a little more self care. Self preservation is kind of part of the calculation these days, but we all seem to be keeping our head's on, and still having a good time. So it's awesome, it kind of forces you to solve some problems that probably could have been dealt with a few years earlier. Like maybe we shouldn't go out all night, or at all, maybe you should just kind of keep it together. Because tours are exhausting enough as it is, but it's always tempting to be like, oh I can see all these old friends and catch up! We're finding a balance. 
Full interview via astralnoizeuk.com